Letter of Commitments
For over a century, three generations of the La Face family have led the Company Citroflor, successfully meeting challenges of each period of time. We offer our customers the best of essential oils produced from Calabrian and Sicilian crops.
Our growth model is based on close links and long-term partnerships with both our suppliers and customers. Our resiliency to regulatory, climatic or financial constraints is built on steady investments in technological innovations and the strengthening of our staff's technical skills and knowledge, striving for excellence in our products. We offer our expertise for customers' satisfaction, while contributing to the local economic development.
The Citroflor businesses cover all steps in the production and transformation of the aromatic materials we market: agricultural production, aromatic raw materials extraction, physico-chemical analysis and blending, according to agreed specifications. This comprehensive management of our various activities allows the control of risks in the value chain, especially those linked to raw materials supplies and social policy.
We adhere to the U.N. Global Compact and have many assets to contribute effectively, at our level, to the sustainable development agenda, adopted by world leaders in September 2015 and planned for 2030. We committed ourselves to the following 5 sustainable development goals: clean water and sanitation, affordable and clean energy, decent work and economic growth, sustainable cities and communities, responsible consumption and production. Our commitments set 5 years targets, each developed into action plans.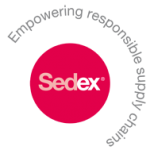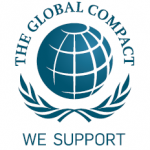 https://indd.adobe.com/view/61911234-7b39-4f8d-9c1e-a1db52a8fde9